Naval Architect
Kaihoahoa Tāruru
Alternative titles for this job
Naval architects plan, design and supervise the construction and repair of ships, yachts and boats.
Pay
New naval architects usually earn
Naval architects with more than three years' experience usually earn
Job opportunities
Chances of getting a job as a naval architect are good due to demand for their services.
Pay
Pay for naval architects varies depending on experience.
Newly graduated naval architects usually earn $62,000 to $78,000 a year.
Naval architects with three to six years' experience can earn between $85,000 and $110,000.
Naval architects with more than six years' experience can earn up to $150,000 or more.
Naval architects who are self-employed may earn more depending on the success of their business.
Source: Royal Institution of Naval Architects, 2022.
(This information is a guide only. Find out more about the sources of our pay information)
What you will do
Naval architects may do some or all of the following:
create or adapt designs, drawings, written plans and technical calculations for ships, yachts or boats
check designs align with safety regulations
consult with clients, professionals and government officials on designs
write reports on whether a design is possible
conduct computer simulation and physical tests
manage the design and building process of boats and ships
oversee repairs, changes and upgrades
manage shipyards.
Naval architects may also help develop laws for the marine industry and provide expert advice for court cases.
Skills and knowledge
Naval architects need to have knowledge of:
different styles of boats, yachts and ships
boat building methods and structural engineering
boat building materials, including the ways various materials perform in different situations
hydrodynamics (water pressures and flows) and aerodynamics (air pressure and flows) and the effect they can have on vessels
boat handling, marine standards and safety regulations
design, draughting and sketching skills
computer-aided design (CAD) and 3-D modelling programs.
Self-employed naval architects also need to have business skills.
Working conditions
Naval architects:
usually work regular business hours, but may work long hours to meet deadlines
work in offices, workshops and shipyards, or work from home
may travel around New Zealand and overseas to visit work sites and meet with clients or contractors.
Entry requirements
To become a naval architect you need to have a Bachelor of Engineering (Honours) majoring in Maritime Engineering (Level 8).
The degree is delivered by Auckland University of Technology (AUT) in partnership with the Australian Maritime College in Tasmania.
You can specialise in:
marine and offshore engineering
naval architecture
ocean engineering. 
Secondary education
NCEA Level 3 is required to enter tertiary training. Useful subjects include construction and mechanical technologies, design and visual communication, digital technologies, maths and physics.
Personal requirements
Naval architects need to be:
creative
practical
mechanically minded
accurate, with an eye for detail
able to work well under pressure
good at maths and physics
able to write reports
good communicators.
Useful experience
Useful experience for naval architects includes:
boating experience
boat building or general construction work
draughting or use of design and CAD software
architectural or engineering work
shipyard work.
Registration
Membership of the Royal Institution of Naval Architects is recommended. 
Find out more about training
Marine and Specialised Technologies Academy (MAST)

09 360 0056 - info@mastacademy.com - www.mastacademy.com
Check out related courses
What are the chances of getting a job?
Good demand for naval architect roles
Opportunities for naval architects are good because there's a shortage of naval architects and a demand for work on ferries, yachts, and navy support.
Naval Architects (aka Marine Designer) will appear on Immigration New Zealand's Green List from March 2024. This means the Government is actively encouraging these skilled workers from overseas to work in New Zealand.
According to the Census, 111 naval architects worked in New Zealand in 2018.
Marine experience improves chances of finding work 
Your chances of getting work as a naval architect are best if you can get boat building or marine engineering work experience on high performance sailing yachts, or commercial vessels such as fishing boats.  
Most naval architect jobs based in Auckland
Most naval architect jobs are in Auckland, with about 60% of naval architects based there.
However, there are also significant numbers working in the Bay of Plenty and Northland, with the rest based around New Zealand.
Self-employment common among naval architects
Naval architects are often self-employed. They may also work for:
small boat design companies
mechanical and structural engineers
marine consultants
marine surveyors
marine inspectors
government organisations such as Ministry of Defence, Maritime New Zealand, or port authorities.
Sources
Immigration New Zealand, 'Changes to Immigration Settings Announced,'23 September 2023 (www.immigration.govt.nz).
Smith, J, secretary of Royal Institution of Naval Architects, careers.govt.nz interview, November 2022.
Stats NZ, '2018 Census Data', 2019.
(This information is a guide only. Find out more about the sources of our job opportunities information)
Progression and specialisations
Naval architects may progress to set up their own design business, or move into management roles.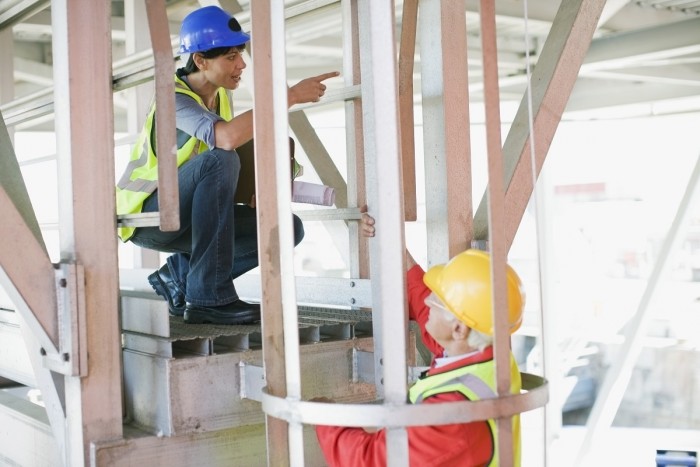 Last updated 26 September 2023