Pay
Pay for television presenters varies depending on their profile, experience and responsibility.
Job opportunities
Chances of getting a job as a television presenter are poor due to high competition for a small number of jobs.
Pay
Pay for television presenters varies depending on their profile, experience and responsibility. Many television presenters are employed on short-term contracts and only work part time.
(This information is a guide only. Find out more about the sources of our pay information)
What you will do
Television presenters may do some or all of the following:
host game shows, current affairs, sports, arts or educational programmes
read news, sports or weather reports
interview people
report on issues and events
run social media accounts
research and write scripts
attend production meetings
attend promotional events, conferences and social functions.
Skills and knowledge
Television presenters need to have: 
good interviewing skills
good knowledge of their area of specialisation – such as sports or current affairs
knowledge of the television production process.
Working conditions
Television presenters:
may work irregular hours including early mornings, evenings and weekends
work in offices, television studios and on location
work in conditions that may be stressful due to deadlines
may have to travel locally and overseas to cover stories or complete location shoots.
What's the job really like?
Television presenter video
Sonny Ngatai talks about what it takes to be a television presenter – 2.01 mins. (Video courtesy of Oompher)
Johnson: Kia ora! Today we are having a chat to television presenter, Sonny Ngatai

Sonny: Woo!

Sonny: When I first thought of presenters, I thought that they were given their lines to do, then they sit on the couch and the famous person walks in, they read their lines, have a good conversation then that's it.

Johnson: Oh some still do that. [Both laugh.]

Sonny: But there's actually a lot of work that goes behind it, you have to learn your scripts, you have to research someone. You have to really understand them before you even meet them, you have to almost know them better than they know themselves.

Sonny: Kia ora koutou! Nau mai hoki mai ki Hahana! Ki tēnei hōtaka tino motuhake!

Sonny: When I was about to leave school, I wanted to be a doctor. You know being a doctor was my biggest dream. So then I did everything, I signed up, got everything all planned out then I went to university and did my first year and I hated it! Absolutely did not enjoy. And in between that I had shoots for the web show. Any time I get any message from Vicky about "aww can you write us this or, we have a shoot coming up, are you available for? Anything like that it would give me the BIGGEST smile on my face. And I knew from there that being a doctor just wasn't for me. I've come to look at this as a spectrum. The biggest highlight of my life so far was being able to make that decision and have the opportunity to be on a TV show.

Sonny: Kia ora! Here are my five tips to becoming a TV presenter. Tip number one: copy other presenters. Tip number two: if you're serious about being a presenter, make a show reel or an audition tape. Tip number three: take every opportunity. Every opportunity that comes knocking on your door, take it and don't be afraid. Tip number four: manners. Always be nice, no one likes a stink guy. Tip number five: get a CV and send it out. Employers love keen beans.
Entry requirements
There are no specific requirements to become a television presenter, but a good level of spoken English or te reo Māori is essential.
A qualification in television, film, or journalism is preferred by most employers.
A full driver's licence is usually preferred, as television presenters may have to travel to locations for filming that are not accessible by public transport.
Secondary education
There are no specific secondary education requirements to become a television presenter. However, media studies, music, dance and drama, ngā toi, te reo Māori and English are useful.
Personal requirements
Television presenters need to be:
confident and relaxed on television
able to work well under pressure
able to accept criticism, and follow instructions
able to relate to people from a wide range of cultures
good communicators
good planners and organisers.
Useful experience
Useful experience includes:
work as a radio announcer or journalist
experience in theatre, film, television or radio
drama or speech training.
Physical requirements
Television presenters should have clear speech and an expressive voice.
Find out more about training
New Zealand Broadcasting School

0800 24 24 76 – www.ara.ac.nz

New Zealand Film & Television School

04 237 3100 – info.nzfilmschool@whitireia.ac.nz – www.filmschool.org.nz

South Seas Film & Television School

09 444 3253 – info@southseas.co.nz – www.southseas.co.nz
Check out related courses
What are the chances of getting a job?
High competition for jobs and low turnover
Competition for television presenter jobs is high because there are more students graduating with film and television qualifications than the number of vacancies available.  
Television presenters tend to stay in the job for a long time so there are few new positions.
According to the Census, 210 television presenters worked in New Zealand in 2018.
Increased job chances with a broad range of skills and experience, and a social media following
The more multi-skilled you are, the higher the chance you have of securing work in television. Few people work full time as television presenters, most work part time and do other television-related work as well. For example, they may work in roles such as journalism, producing, editing, acting, directing, make-up and wardrobe and technical support.
Any acting and film directing experience, for example in the 48-hour film festival, is helpful and should be included in a portfolio to show potential employers. It's sometimes possible to get into the industry by presenting a web series or YouTube channel and creating an online social media presence with a large following. Being a subject matter expert for presenting specific subjects is also useful. 
Television presenters work in public and private companies
Television presenters usually work for:
Māori television
TVNZ, New Zealand's state broadcaster
private broadcasting companies such as MediaWorks
television production companies.
Sources
Givins, J, head of department, Onscreen Acting Diploma, South Seas Film and Television School, careers.govt.nz interview, December 2017.
Raela, J, Oompher presenter, careers.govt.nz interview, July 2017.
Stats NZ, '2018 Census Data', 2019.
(This information is a guide only. Find out more about the sources of our job opportunities information)
Progression and specialisations
Television presenters may specialise in areas such as:
sports commentary
current affairs
news
children's television.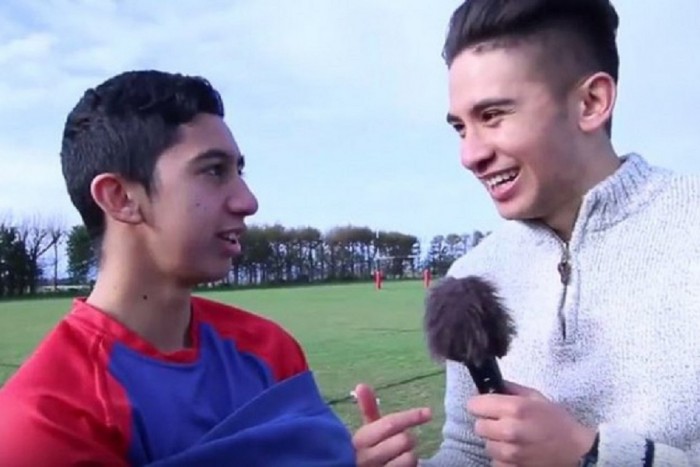 Last updated 17 May 2021