Driller
Kaipoka
Alternative titles for this job
Drillers assemble, position, and operate drilling rigs and related equipment to extract ores, liquids, and gases from the earth.
Pay
New drillers usually earn
Experienced drillers usually earn
Source: MITO and Minex, 2018.
Job opportunities
Chances of getting a job as a driller are poor due to coal mine closures and limits on opening new mines
Pay
Pay for drillers varies depending on experience.
New drillers usually earn between $60,000 and $70,000 a year.
Experienced drillers can earn between $70,000 and $150,000
Sources: MITO, 2018; and Minex National Health and Safety Council, 2018.
(This information is a guide only. Find out more about the sources of our pay information)
What you will do
Drillers may do some or all of the following:
dismantle, move, and assemble drilling rigs and machinery
oversee assembly of the drilling tools
operate drilling and hoisting equipment
weld machinery
operate pumps to expel air, water, and mud from holes being drilled
take samples of soil, ore, liquids, and gases
maintain, repair, oil and clean machinery
keep written records of drill depths
ensure the plant and its equipment are operating safely.
Skills and knowledge
Drillers needs to have:
knowledge of well pressure systems and drilling fluids
understanding of drilling methods and terms
mechanical skills
skill using and caring for equipment
knowledge of emergency procedures and health and safety regulations.
Working conditions
Drillers:
often work long hours and usually do shift work, including nights, weekends and being on call
work in conditions that are dangerous, noisy and dirty
work in cramped or confined conditions in underground mines, or varied weather conditions in opencast mines and offshore gas and oil rigs
may have to travel to other regions to work on oil and gas rigs out at sea.
What's the job really like?
Craig Lenny checks out jobs in mining - 5.49 mins. (Video courtesy of Just the Job)
Craig: My name is Craig Lenny, I'm 16 years of age. I live in Huntly and go to Huntly College. I'm interested in the mining industry because there's a lot of career opportunities not just working in the mine, but there's also electronics, mechanics jobs and also desk jobs.

Clinton: Craig's come to Solid Energy's Huntly East mine to find out what modern coal mining is all about.

The mine extends under the Waikato River, some roadways up to 250 metres underground. Showing Craig around is shift under-manager Paul Tregoweth.

Paul: Come over here and sign in.

Although most people do come here for the money, myself included, that's not the only reason to come here. To work in a mine you have to be passionate about it.

Clinton: After an all-important safety briefing it's time to be kitted out.

Paul: The mine starts here. We drive in under the Waikato river. We're working faces, we're about five kilometres under the surface.

Clinton: Paul and Craig have headed to a coldface that's scheduled for future extraction.

Paul: We're completely surrounded by coal. We have about three metres on the floor and about another six metres on the roof.

Clinton: Fourteen million years ago they would have been standing in the middle of a forest or swamp.

Paul: Just come up here and wait under the supported roof here and I'll check for gas.

Clinton: Carbon monoxide and methane are the dangerous gases in a mine.

Paul: No CO and no CH4. If miners were working this heading they could proceed to start digging coal.

The coal is cut at the face with a continuous miner. It's loaded onto a shuttle car which is electrically powered with a trailing cable. It's then delivered to the nearest conveyor belt, loaded onto there and comes to the surface.

Clinton: As the coal is pulled out, the roof and walls are braced using bolts. Former trainee Cameron Bevolent shows Craig how it's done.

Cameron: Over here Craig is our air-powered drill, which drills a hole. It's called a gopher. This is the drill's steel. We use water to help clean the coal up as you're drilling the hole up. Once you've drilled the hole, grab this chemical and put it right up to the back of the hole until you get your roof bolt, and spin it up to the top of the hole, wait for about 30 seconds, once up the top, the chemical goes hard and you tighten the nut up and the roof bolt gets put through.

Craig: How much will that reinforce all that?

Cameron: I think off the top of my head I think it's about 30 tonne one bolt.

Paul: It's a team environment – getting on with the joker next to you is very important because you're in a very closed environment. The road base down there is only five metres by three metres wide so you can't have any aggro with the joker next to you because you're with them for over eight hours a day.

Clinton: Cameron has been at Huntley for four years.

Craig: What interested you about mining?

Cameron: The shift work appealed to me and the hours you worked – eight-hour days are good for young families. I had more time for my kids and it was a different industry to what I was in and I enjoyed it so I got cracking.

Aside from all of that it can be pretty physical at times – where we're heading down the five trunk roads is quite challenging conditions and bolting can be quite stressful on the body.

Craig: What's the best part about being an underground coal miner for you?

Cameron: You get to meet a whole lot of new guys – comradeship is pretty good underground. You learn a lot about the geology of the Earth and stuff and there's a lot more to coal mining than other people probably realise.

Clinton: There are many related specialised job careers – they include surveying, mining, engineering, and mechanical and electrical trades. Promotion prospects are good and when you've got the experience you could end up in the control room – the nerve centre off the mine.

Paul: If anybody's got a problem underground they ring here, and when you've been here 15 years you can get Willie's job.

Clinton: Under Willie's watchful eye the coal is screened, cleaned of stone and other contamination, then sized and loaded into bins ready for distribution.

Around 40,000 tonnes of coal is mined a month and this is the sort of machine that does it.

Cameron: This is one of our continuous miners right here, this is what you'd sort of be operating after your two years of training. These are your remote controls that the operator wears over his shoulders – bit like a PlayStation really.

Clinton: Modern mining machinery comes large, low and long. This machine is an inchoate load dump tractor.

Paul: This is Terry. Terry drives this machine here. It's called a 915 Onco. Terry uses it for carrying all the bolts and equipment into the mine. He also uses it for carting rubbish out.

Clinton: Not all mining jobs are done with machinery.

Paul: We have to clean up along the conveyor belt so the bottom rollers down here don't get clogged up and stop. If they get clogged up and stop with the belt running across the top of them they can heat up and because we've got all this combustible material around us we can actually cause a fire.

There's 12 kilometres of belts so you won't run out of work.

So what you're required to do is come to here and shovel underneath those rollers and put the coal on the belt. Any questions? Can you handle that alright?

Craig: Yeah.

Paul: OK, I'll leave you to it.

Since meeting Craig he's been quite interested in what we've been doing. He seems to have picked up the mining aspect of things. I think if he gets another year behind him in school and he comes and applies for a job I couldn't see any reason why we wouldn't give him one.

Clinton: There's a National Certificate in Extractive Industries with an introduction and operations course. Both comprise of compulsory standards related to health and safety, hazard recognition and emergency procedure.

Career progression is good with opportunity for further study towards getting a job as a coalmine deputy and under-manager and mine manager. There are many career paths available within mining and the pay is excellent.
Entry requirements
To become a driller you need to:
be at least 16 years old to operate a drill
be at least 18 years old to work on an oil or gas drilling site
have a full driver's licence
pass drug and alcohol tests and sometimes police checks.
A heavy vehicle licence and first aid certificate are useful.
Some employers may expect you to complete a relevant qualification such as a New Zealand Certificate in Drilling (Level 3) while working.
Secondary education
NCEA Level 1 is recommended. Useful subjects include maths, construction and mechanical technologies, geography and physical education.
Personal requirements
Drillers need to be:
safety-conscious and able to remain calm in emergencies
able to concentrate for long periods
adaptable
observant, with an eye for detail
able to follow instructions.
Useful experience
Useful experience for drillers includes:
operating machinery
driving heavy vehicles
construction industry work
electrical work
engineering or general labouring.
Physical requirements
Drillers need to be fit, healthy and strong, with no back problems, because they must be able to lift or move large pieces of equipment. They need to be able to work at heights, underground and in cramped conditions.
They should also have good hand-eye co-ordination and good eyesight (with or without corrective lenses).
Find out more about training
Energy Skills Association of New Zealand

(06) 757 5995 - sheree.long@psanz.org.nz - www.energyskills.co.nz

MITO

0800 882 121 - www.mito.org.nz
Check out related courses
What are the chances of getting a job?
Low demand for oil and gas drillers
Opportunities for oil and gas drillers (hydrocarbon drillers) are decreasing. This is due to:
low global prices for oil and gas
limits on opening new oil and gas fields in New Zealand.
Opportunities for drillers in construction, coal and goldmines may increase
Opportunities for drillers in the coal industry have been poor due to coal mine closures. However, demand for drillers who work in construction, coal and goldmines is predicted to increase. This is due to:
new mines and quarries opening because of expected price rises for coal and gold
drillers leaving for higher paid work in Australia
drillers leaving the job due to its high physical demands
a continuing construction boom, which means drillers are needed to work in quarries and on building sites
an ageing workforce, which means many drillers will retire soon.
About 1,600 drillers work in New Zealand.
Types of employers varied
A wide range of businesses employ drillers, including:
oil, gas, and geothermal exploration companies
geotechnical agencies, to monitor earth movements
construction companies
firms that drill water bores or wells
mining and quarrying companies.
Sources
Collins, B, 'Everyone Wants to See Any Job Opportunity', 23 November 2017, (www.radionz.co.nz).
Long, S, general manager, Energy Skills New Zealand, Careers Directorate – Tertiary Education Commission interview, April 2018.
McDonald, L, 'Industries Fear Effects of New Government's Environmental Stance', 9 November 2017, (www.stuff.co.nz).
MITO, 'Mining 2017', 2017, (www.mito.org.nz).
MITO, 'Quarrying 2017', 2017, (www.mito.org.nz).
Parton, R, chief executive officer, The Aggregate and Quarry Association of New Zealand, Careers Directorate – Tertiary Education Commission interview, March 2018.
Radio New Zealand, 'Oil, Gas Exploration Move a "Kick in the Guts" for Taranaki – Mayor', 12 April 2018, (www.radionz.co.nz).
Scanlon, L, 'Stockton Mine Workers to Keep Jobs', 28 June 2017, (www.odt.co.nz).
Scott, W, chief executive officer, Minex National Health and Safety Council, Careers Directorate – Tertiary Education Commission interview, March 2018.
Stats NZ, 'Primary Sector Weakens', 21 September 2017, (www.stats.govt.nz).
Stuff, 'New Zealand's Coal Exports are on the Decline', 2 October 2017, (www.stuff.co.nz).
World Bank, 'Commodity Prices Likely to Rise Further in 2018: World Bank', 26 October 2017, (www.worldbank.org).
(This information is a guide only. Find out more about the sources of our job opportunities information)
Progression and specialisations
Drillers may progress to set up their own drilling business, or move into management roles, such as toolpusher or rig superintendent.
With further training, drillers may progress to become drilling engineers.
Drillers can specialise in a number of roles, including: 
Assistant Driller

Assistant drillers communicate instructions from the main driller to other drill workers to ensure the correct operation of the drill.

Bore Driller

Bore drillers drill for water.

Derrickman

Derrickmen control the top part of a drill from the derrick (high tower) on an oil or gas rig.

Hydrocarbon Driller

Hydrcarbon drillers drill for oil or gas both on and offshore.

Non-Hydrocarbon Driller

Non-hydrocarbon drillers drill holes in the ground for reasons other than discovering oil and gas. They might drill into the ground to locate water for a well, or into large rocks so explosives can be used to break them up, or at a construction site to help prepare foundations.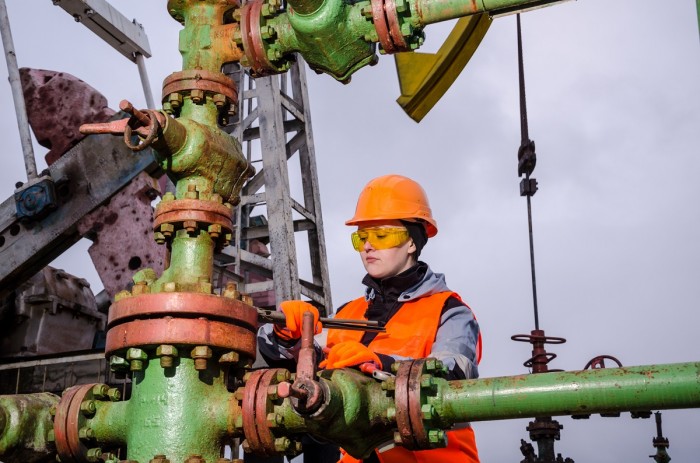 Last updated 6 March 2019