Describing skills in your CV
How good your CV is depends on how well you identify and describe your skills. Learn more about how you can highlight your employability skills, transferable skills and specialist skills in your CV.
What's on this page?
Three types of skills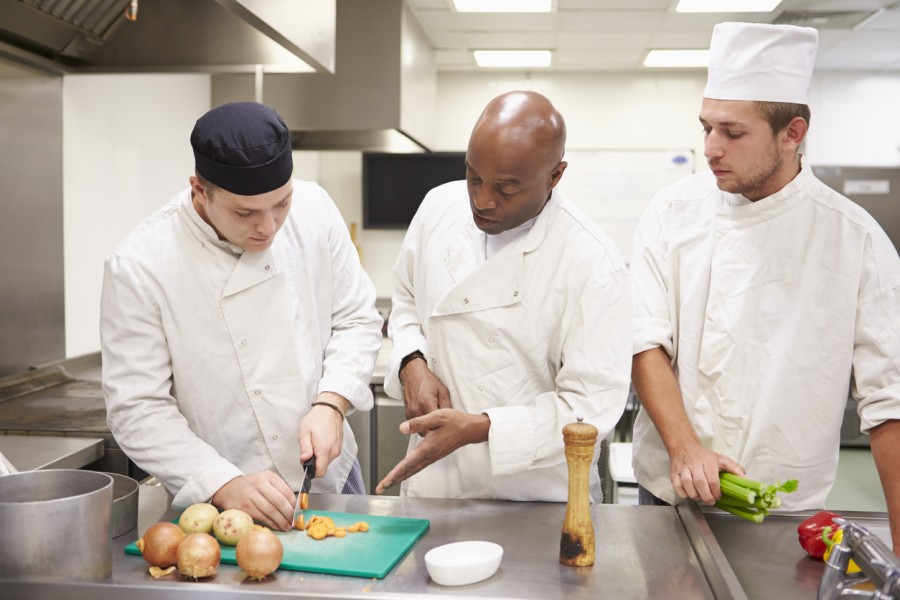 You have three types of skills that employers want:
employability skills – qualities and attitudes that employers say are essential for their workplace
transferable skills – general skills that you can take to any workplace
specialist skills – skills that relate to a specific job or group of jobs.
How to talk about skills on your CV
1. Find the skills listed in the job advertisement
Ideally your CV or resume should list most of the skills that are in the job advertisement. If you don't have those skills, then the job may not be a good fit for you.
A job advertisement might describe skills like this:
We are looking for a conscientious self-starter, proficient in Microsoft Office and Adobe Photoshop, who works well with others and can learn new computer systems easily.
The skills from this advertisement are:
conscientious 
self-starter
proficient in Microsoft Office and Adobe Photoshop
teamwork
willingness to learn.
These skills are key words that you should put in your CV.
2. Give examples of how you used these skills
You can list or bullet point the transferable skills and employability skills with a description of how you used them. This can be before or after your work history.
Conscientious

At school I was in charge of collecting and managing money from the school's 24 Hour Famine fundraiser.

Self-starter

I was in sole charge of a coffee kiosk where I opened up, prepared and made the coffee and counted the money at the end of my shift.

Teamwork

I'm a member of the School Trustees for Ferndale School and we work together to make decisions for the school.

Willingness to learn

I've studied an online course on Excel and Word to update my skills.
3. List technical skills after your work history
Skills such as proficiency in Microsoft Office and Adobe Photoshop, or your driver's licence can go under a technical skills section in your CV. For example:
Technical skills
Microsoft Office suite
Adobe suite
Agile scrum master certificate
Heavy vehicle driver's licence
Forklift operating driver's licence
Examples of skill sentences
These examples of skill sentences will help you think about what to write on your CV.
Communication
I gave a presentation to the local youth council about the need for a youth group in our neighbourhood and was asked to speak at a city council meeting.
In my environmental action committee, I helped to mediate between two people in conflict and come to a solution we were all happy with.
Meeting deadlines and resilience
In my role as president of the local Plunket committee, I co-ordinated a large team of volunteers for the annual appeal, working to strict deadlines.
As a member of the school gala committee, I co-ordinated the school cake stall in a very short timeframe and managed a busy stall on the day, resulting in a profit of $3,000.
Self-management
It has been my goal to complete a marathon for three years. After starting out with some 10km runs, I completed four half-marathons and this year ran and finished my first marathon.
I have been a member of my school's First 15 rugby team for two years. We won the National First 15 Championship both years.
Matt helps you find the skills you already have that employers want (Video - 2:49)
Matt: Need some help getting some skills down, eh? Don't worry your magical guide Matt is here to help!
All jobs will expect you to bring some skills with you. Your skills are kind of what make you who you are and they're also your biggest advantage. Skills are what employers are most interested in.
Student: But I don't know what to put down here.
Matt: That's ok. Don't freak out, even if you don't think you have the skills – you do. Let's go see.
So you got a licence? Well, that's a skill – it's a technical one, like knowing a language or a computer program – like Photoshop. There's a whole range of other skills like this that you probably have that you didn't even realise.
Hold on, wait for me!
So, let's have a look at some of these other types of skills that we can see in this job description, skills you can transfer from other areas of your life.
Student: Hmmm…must be able to work in a team.
Matt: Hey, heads up! Netball! You show up every week to the game, don't you? You train hard, you work as a group.
Student: Yeah, but..
Matt: Well, this is teamwork! This is dedication! In order to find out what skills you do have, you need to look at all areas of your life.
Student: Mmm.
Matt: And don't be shy, promote yourself! Everyone else does. You gotta put your best foot forward. Ha!
Thank you.
Awesome! This volunteer work shows us how well you can manage your time in your weekends, by balancing sport, study and volunteer work. And hey, you're a natural at talking to people, and that shows you've got great communication skills as well! Here you go.
Student: So the trick is to think about different areas of my life: being in a young enterprise scheme at school, volunteering, after-study activities, sports…that kind of thing?
Matt: Exactly. Think about the skills the employer is looking for and an example from your life that demonstrates that. Then, describe the activity on your CV and the skill it taught you. It doesn't have to be perfect at this stage, the important thing is you get something down and give it a go.
Student: Thank you. Bye! You may think you don't have any skills, but you do – you just need to know how to spot them. Letting people know what those skills are lets them know just how good you are.
Find out more
Careers New Zealand website
Updated 3 Jul 2018