Why it's important to take STEM subjects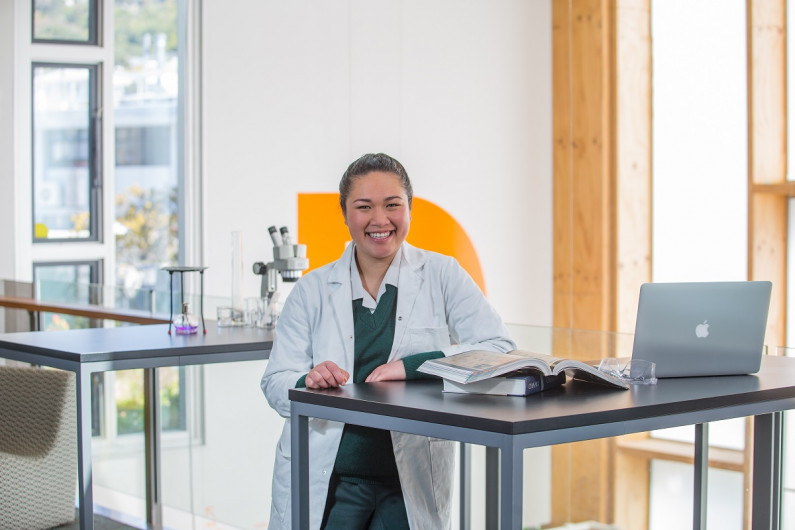 STEM subjects lead to jobs in demand.
What's on this page?
What are STEM subjects and why are they so important? Find out more about the subjects that can take your young person anywhere from building bridges to creating beauty products.
What is STEM?
STEM stands for science, technology, engineering and maths. The Government has identified these subject areas as the most important ones for New Zealand's future. It is predicted that almost all future jobs will require some STEM knowledge.
The STEM subjects are closely related to each other at school and in tertiary training. For example, maths provides the foundation for studying physics, and physics provides the foundation for studying engineering.
Why are STEM subjects important?
There are many reasons for your young person to study STEM subjects at secondary school:
they can lead to better paid, more secure jobs
STEM jobs are increasingly important for New Zealand's future
there are skill shortages in related sectors such as IT, engineering and health
STEM jobs are less likely to be disrupted by the COVID-19 pandemic
starting tertiary study in STEM areas will be easier. 
If they don't want to work in a STEM area, studying STEM subjects will still develop important skills employers want, such as communication and thinking skills.
How to get engineering experience while at school
Engineering is not taught as a secondary school subject, but your young person may be able to get engineering experience while still at school through:
Gateway and Trades Academies – getting experience in a real work environment and studying towards NCEA and trade qualifications
STAR – exploring tertiary qualifications while still at school
engineering and other STEM events run by your local university or polytechnic for secondary school students. 
How to help your young person find a STEM career they will love
STEM subjects can lead to careers in areas as varied as beauty, finance, fashion, writing and publishing. There are lots of online resources to help your young person discover STEM job ideas and find out how to get into these roles.
Tools to help with STEM job ideas:
Information on entry requirements for jobs and tertiary courses:
Science, technology, engineering and maths are the classic STEM subjects. However, there are other STEM-related subjects.
STEM-related subjects in science
pūtaiao
earth and space science
agriculture and horticulture
geography
education for sustainability 
physical education
health education
STEM-related subjects in mathematics
pāngarau
calculus
statistics
accounting
economics
STEM-related subjects in technology
hangarau
digital technologies
general technology
design and visual communication (graphics)
home economics
processing technologies
construction and mechanical technologies
STEM knowledge from these subjects helps people keep up with technology no matter what job they're doing. The skills and information learned in STEM subjects will help in all types of tertiary study and jobs, now and in the future. The USA National Science Foundation predicts that 80% of future jobs will require maths and science skills.
Working in STEM – Dr Mataroria Lyndon
Dr Mataroria Lyndon, Medical Officer, Middlemore Hospital – Auckland
School choices
"At high school I knew I wanted to become a medical doctor and discovered that I needed to focus heavily on the sciences. So from Years 11 to 13 I took chemistry, biology, physics and science. NCEA science subjects were key to being accepted into the Māori and Pacific Admission Scheme (MAPAS) at the University of Auckland."
Career opportunities
"Currently I am a medical doctor at Middlemore Hospital in South Auckland, Health Academic Advisor – Māori to government and non-government health organisations and a Māori health researcher."
Career pathway
"After graduating from medical school, I realised my passion for public health. I applied and was accepted to Harvard University in the United States where I completed a Master's in Public Health – Health Policy. I have also completed my PhD research in medical education.
"My career journey has enabled me to combine the value of manaakitanga (showing respect, generosity and care for others) with my interest in medicine, education and technology."
What influenced you?
"I am fortunate to have a supportive whānau who keep me grounded. My kaumātua communities of Northland and South Auckland play an important role and have influenced my career journey through health and medical research."
Personal story
"I was born in Whangarei. My dad is from Pipiwai and my mum is from Whangaruru, we moved around a lot, and I attended six or seven schools. During high school, we moved to South Auckland where I attended Tangaroa College. It was when I was there that I decided I wanted to be a doctor. I knew being a doctor I could make a positive impact integrating the values of whanaungatanga (relationships and family connections) and manaakitanga."
Find out more
Sources
Clements, A, 'Why it's Time to Get Serious about STEM Education', 1 June 2016, (www.schoolnews.co.nz).
Deangelis, S, 'Why STEM? Success Starts with Critical Thinking, Problem-Solving Skills', June 2014, (www.wired.com).
McClure, E, '4 Things Everyone Should Know about Early STEM Learning', 21 March 2017, (www.commonsense.org).
NZQA, 'A STEM guide for Whānau', undated. (Not available online)
Manyika, J, 'Technology, Jobs and the Future of Work', published December 2016, updated May 2017, (www.mckinsey.com).
STEMJOBS, 'Top 15 Benefits of a STEM Education Revisited', 8 April, 2016, (https://stemjobs.com).
Vilorio, D, 'STEM 101: Intro to Tomorrow's Jobs', accessed May 2018, (www.bls.gov).
Walker, I and Y Zhu, 'The Benefit of STEM Skills to Individuals, Society, and the Economy', 10 October 2013 (https://royalsociety.org).