A strong, unified, sustainable system for all vocational education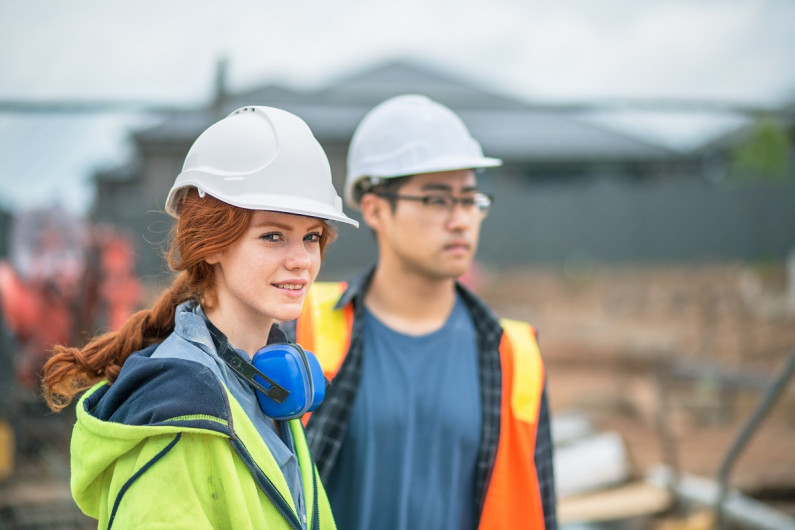 Find out what the decisions on the Reform of Vocational Education mean for you.
The Minister of Education Chris Hipkins has announced the Government's decisions on the Reform of Vocational Education. This follows consultation with education providers, employers, industry, learners, iwi and whānau, and communities around the country.
The Government will now take its first steps to create a strong, unified, sustainable system for all vocational education that is fit for the future of work and delivers the skills that learners, employers and communities need to thrive.
The world of work is changing significantly, and vocational education needs to adapt to stay ahead of these changes.
Your input into the design of the new system is important and engagement will continue throughout these changes.
One vocational education system will:
give all learners the education and training they need for the workplace
prioritise learners who the system currently doesn't serve well, especially Māori, Pacific peoples, disabled people and people with low levels of previous education
give employers greater access to a skilled, work-ready workforce across all regions of New Zealand
give industry the lead in ensuring New Zealand's workforce is fit for today's needs and tomorrow's expectations
ensure all the regions of New Zealand have collaborative, flexible, innovative and sustainable providers
build on New Zealand's reputation internationally as a great place to study
be culturally responsive to learners at work and on campus, particularly to Māori and Pacific peoples
help young people more easily transition from secondary school to good jobs with training or to high quality and relevant online or on-campus learning
support all people to continue employment by ensuring they always have the new, relevant skills that employers need through retraining, upskilling and reskilling
help whānau by ensuring that everyone in the family who is able to earn can, even while they continue learning new skills to help them advance into more rewarding jobs.
What does this mean for students, trainees and apprentices in the short term? Or those looking to do workplace training or study at a polytechnic in the future?
In the short term
If you are already studying or want to study or do apprenticeships, keep enrolling, studying and working towards your goals.
You should see little change over 2019 and 2020 and your studies should not be affected by these changes. You will still be able to complete your qualifications and credentials through your chosen provider. If you wish to enrol in another programme of study, you still can, including in multi-year programmes.
The support services that are currently available to you should remain unchanged.
International students
If you are an international learner, continue to enrol. The New Zealand Government will continue to support international learners throughout any future changes. Approved visas and study arrangements will continue, and the courses, qualifications and credentials learners are enrolled in will continue to be recognised. You will be able to complete any study or training you start with an existing polytechnic or through an industry training organisation.
In the future
As the new system rolls out, students, apprentices and trainees will have more access to high-quality workplace learning and employer networks as well as off-the-job study. You will be able to move between on-the-job and off-the-job study more easily, and transfer to another region in New Zealand without affecting the qualification or credential you're training toward.
One goal of the new system is to provide a better result for learners who have often been under-served by vocational education – specifically Māori, Pacific peoples and learners with disabilities and those with additional learning needs. Inclusiveness will be a core design principle for the new system.

Māori
The reforms are an opportunity to set up a new system that prioritises Māori success and works with Māori to move to more culturally responsive teaching and learning, where learners know they are valued. It is also a chance to make sure there is a much stronger voice for Māori businesses and iwi development.
Pacific peoples
The more integrated vocational education system may help Pacific learners, families and communities to study using flexible modes of delivery, as they have told us that they prefer to work and earn money to support their family rather than studying full-time.
More education-to-employment arrangements will be available that recognise the vital role communities play in supporting Pacific learner success and provide opportunities to tailor support to learners by those with skills, knowledge and understanding of Pacific values and cultures.
Learners with disabilities and those with additional learning needs
The changes will make vocational education more accessible for people with disabilities and those who need additional learning support. Stronger connections between providers and schools, and between providers and employers will help learners with disabilities and learners with additional learning support needs transition into vocational education and employment.
Want to stay informed with news about the Reform of Vocational Education?
For more information, visit Reform of Vocational Education on Kōrero Mātauranga