6 ways to grow your career while you're at home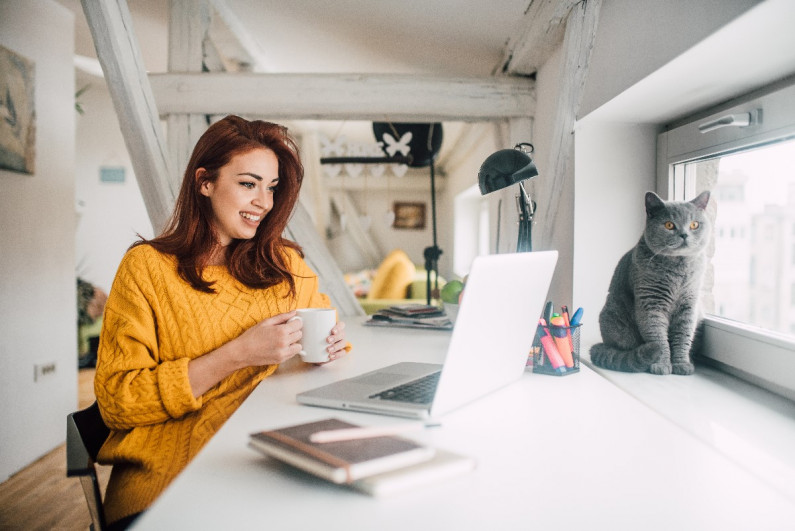 Here's six helpful career ideas to focus on.
What's on this page?
Working from home could give you a chance to move your career forward. Set aside your usual daily commuting time to focus on your career goals.
Here are some ideas to get started.
1. Learn a new skill
Now is a good time to upskill for your current role or a new one. Here are some ways to get new skills.
Find out if your workplace has online learning resources specific to your job.
Sign up for a short online course. For example, if you want to get better at making presentations, find an online PowerPoint course. Or sign up for a free te reo Māori course to improve your cultural ability. 

If you want to upskill or get a specialised skill, check if there's a micro-credential available.
Working from home is a skill in itself. By staying productive you'll show good self-management, a skill valued by employers. 

2. Add transferable skills to your CV
Take some time to update your CV by adding new skills and achievements and refreshing the layout so it's easy to read. 
If your job is at risk, prepare for a role in a new industry by identifying your transferable skills. For example, customer service skills gained from your job in hospitality could be ideal in contact centre customer support, where there's growing demand for workers.
3. Think about your long-term career plans
It's easy to ignore long-term career planning, but now is a good time to think about where you want to be in five years. Use tools like our CareerQuest and Skill Matcher to help you.
4. Apply for funding
Search the internet for scholarships, grants, awards and mentoring programmes you could apply for. Check out StudySpy, New Zealand's largest database of scholarships.
5. Build your networks
Promote your skills and accomplishments online by posting ideas, articles and videos on social media. Join LinkedIn or update your profile if you already have one. 
If you're looking for work, check company websites for vacancies and introduce yourself to employers with a short email.
Do informational interviews with people working in jobs you're interested in. Meeting up for coffee during a pandemic isn't possible, but you could ask for a quick phone call or Zoom chat.
6. Do practice interviews
Practise answering interview questions. Be prepared for phone and video interviews by paying attention to posture, eye contact and tone of voice. 
Sources
Fast Company, '3 ways to keep your job search active during the COVID-19 pandemic', 25 March 2020, (www.fastcompany.com).
The Motley Fool, 'How to further your career during the COVID-19 crisis', 25 March 2020, (www.fool.com).